The Hacklab Foundation is an international nonprofit organization headquartered in Ghana with a focus on preparing the youth for future digital jobs through technology education and skills development. We achieve this through bootcamps, hackathons, mentorship and coaching, internships, digital skills training, and job placement.

Since its inception, Hacklab has partnered and worked closely with global firms like Twitter, IBM, Vodafone, Standard Bank, University of Johannesburg, Kwame Nkrumah University of Science and Technology, etc. to host the largest annual Hackathon Africa which convenes over 1000 tech professionals annually. Hacklab has also designed and implemented hackathons across 11 countries (Ghana, Nigeria, Zambia, South Africa, Cameroon, Madagascar, Uganda, Kenya, Mali, Malawi, and Ethiopia). The Foundation has directly impacted over 12,700 people, 20+ hackathons, supported 1000+ women in tech, 1,300+ youth were placed in jobs.

In 2018, we implemented the National Sanitation Hackathon on behalf of the Ministry of Sanitation & Water Resources and the World Bank to develop a framework to crowdsource technology-enabled solutions from the youth through an open innovation challenge. Over 300 project submissions were made and 30 were shortlisted to participate in the 3-day Sanitation Hackathon. Each team constituted 5 members, hence participation from 150 participants. The top 3 teams were awarded cash prizes totaling $10,000. Three (3) projects have further received a grant of $20,000 each to pilot and scale their projects.

In 2020, through a partnership with the GIZ FAIR Forward team, we launched the GIZ-Hacklab AI Ghana Hackathon which featured 100+ teams developing AI solutions to address local problems. Out of this hackathon, 10 teams were shortlisted to participate in an AI accelerator where they will be graduating with their own AI-focused tech startups, commercializing their solutions on a national scale.

We believe that creating an equal platform for everyone, irrespective of race, gender, social class, and physical limitations will allow for a fair chance to compete for the same opportunity. This has been at the core of our initiatives.

The Foundation is known for its Annual Hacklab Hackathon which brings together developers, engineers, designers, entrepreneurs, policymakers, development partners and other stakeholders in technology to meet and discuss critical issues impacting the Global South, identify opportunities and develop tech-enabled solutions for emerging economies. With over 800+ developers at one venue, they compete and develop industry-standard solutions to address identified challenges in 36 hours with support from industry professionals and seasoned experts.
Our Vision
To become:
•
The leading technology education and digital skills hub across the Global South by 2030.
•
The leading recruitment platform for digital talents across the Global South
To build the largest community of IT professionals' workforce in Africa by 2030 through Hacklab Connect
Our Mission
•
We are a progressive nonprofit entity, holistically molding young individuals for the global marketplace through technology education and digital skills training.
•
To breed a competitive environment for innovation and creativity among the youth.
•
Build a repository of knowledge, resources and opportunities for our IT professionals community and technology entrepreneurs e.g. startup ecosystem, funding opportunities, job opportunities, educational resources, case studies, access to sandboxes to facilitate innovation and prototyping, etc.
•
Drive inclusion and bridge the digital skills divide in STEM Education and digital skills development
•
Promote a democratic agenda in development through partnerships and forums.
Our Impacts
Impacted
Hackathons Hosted
Women Supported
Jobs Placement
Internship placements
Projects emerged from hackathons
Startups emerged from hackathons
Countries
Our Amazing Team
Foster Awintiti Akugri
Founder & President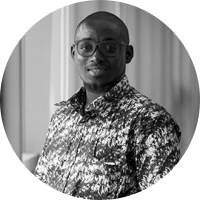 Daniel Ampofo
Vice President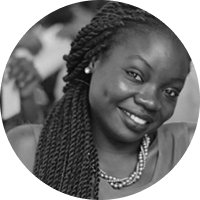 Lily Edinam Botsyoe
Vice President, Operations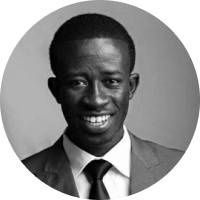 Kwesi Danso Amoah
Head, Legal Affairs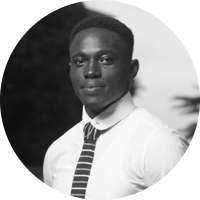 Hamzah Bawah
Head, Research & Development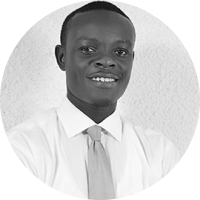 Samuel Raymond Davies
Head, Engineering
Emmanuel Bruce
Head, Production
Joy Quarshie
Head, Programmes & Events
Za-yan Imoro
Head, Grants & Policy Advocacy
Board of Trustees
Franklin Asare
Chief Executive Officer at TechGulf
Leticia Browne
Consulting/ Biz Development/ Access to Capital & Markets/ Corporate Innovation/ CEO Advisory Group to President on SDGs
Angela Mensah-Poku
Director, Digital & Commercial | Leading 500+ Employees to Accelerate Business Growth and Digital Transformation
Kwesi Danso Amoah
Prosci Change Manager® | PMP® | ITIL Expert® | CISA® | Prince2® | Agile Coach® | TOGAF® | COBIT®5
Derrydean Dadzie
MR STIRS, Tech Entrepreneur, Digital Transformation Consultant and Policy Adviso
Teva Lavaud
Business Development I Strategy I Communication I Indo-European Partnerships
Strategic Partners
Our Proud sponsors and partners for Hacklab's Initiatives