World Economic Forum
Foster Akugri To Represent Youth Of Ghana At World Economic Forum On Africa 2019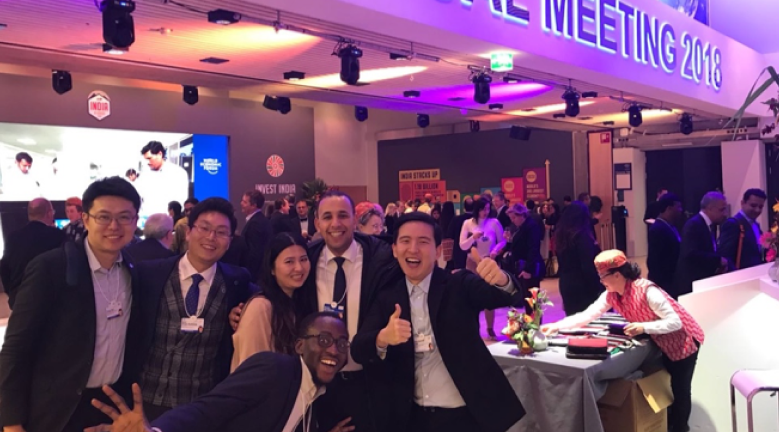 Foster Awintiti Akugri, Founder & President of the Hacklab Foundation will be representing the youth of Ghana for the second time at the 28th World Economic Forum on Africa (#WEFA19). The World Economic Forum (WEF) on Africa will hold its annual regional summit in Cape Town on September 4-6, 2019.
Despite the progress made in Africa's political and economic transformation, the continent continues to face challenges concerning its geopolitics, pockets of conflict, climate-related environmental vulnerability, and the slow creation of jobs to absorb youthful labor market entrants.
The event aims to tackle these issues by focusing on how to scale-up the transformation of regional architecture related to institutions, infrastructure, integration, industrialization and innovation. Under the theme 'Shaping Inclusive Growth and Shared Futures in the Fourth Industrial Revolution', the event will convene more than 1000 regional and global leaders from politics, business, civil society, and academia to shape regional and industry agendas in the year ahead.
Foster also serves as the Incubator Manager for the Stanbic Business Incubator in Ghana (SBIncubator Ghana). The SBIncubator is a corporate social initiative of Stanbic Bank Ghana Limited, a member of the Standard Bank Group where they provide business development and advisory support to entrepreneurs and SMEs in Ghana.
In January 2018, Foster was selected to represent the Youth of Ghana at the World Economic Forum's 48th Annual Meeting, Davos, Switzerland in 2018. He was named the youngest participant to attend the Meeting.